NEWS JUST IN: The IPAF Report 2016 has just been released. North East Access Training has been named as the Top Independent IPAF Training Centre in the North East for the 5th year running. So, if you're looking for the best training facilities with a reputation to match, then you're in the right place.
We wouldn't have been named the number one centre for IPAF training in Newcastle and Tyne and Wear without the hard work and dedication of our vastly experienced team, and the hard work that our course attendees put in on the day, so we'd like to say thank you.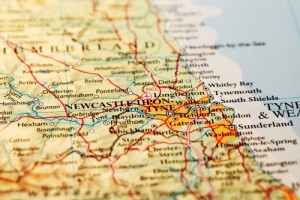 Your IPAF Training Centre
When your delegates attend courses at our IPAF training centre in Durham, they will be privy to 6000 square feet of internal facilities as well as an additional 15,000 of external space. This is to ensure that all training needs are covered and can take place, regardless of the weather.
Although we are positioned within a driving distance of Newcastle, Sunderland, Teesside and Tyne and Wear, we can also bring the course to you; just contact our team to discuss your requirements.
What to Expect
On the day, your IPAF training course will be split into two sessions. Delegates will look at health and safety requirements, operator responsibilities and practice, how to inspect equipment to ensure it is safe to use and much more, as well as undertaking physical, verbal and written assessments throughout the day.
Upon successful completion, all delegates will receive an IPAF training PAL card as authentication.
Benefits of Trained Staff
Many jobs these days require employees to work at height, and this requires formal training to ensure their safety as well as the safety of those around them. Additionally, having a fully trained workforce is the easiest way to reduce accidents and fatalities in the workplace – which could both save you money and your business reputation.
Choose an IPAF training centre that you can trust; Choose North East Access Training.